Advantages of composite fillings

Take notice how tooth-colored fillings can dramatically improve the appearance of your teeth. At Progressive Dental Group, we offer several solutions to provide tooth-colored restorations; there are alternative, natural-looking materials to replace fillings made of silver or mercury.
Many will agree that the best advantage is esthetics. Silver or mercury fillings are outdated and have several weaknesses. Some of those weaknesses consist of cracking teeth due to the expansion of these types of materials, and the restorations turning black due to the corrosion of these metals. Let us put your mind at ease. Don't be a "metal mouth." Replace old fillings or get new ones with tooth colored restorations. This way you will achieve a more natural smile.
Complications with defective amalgams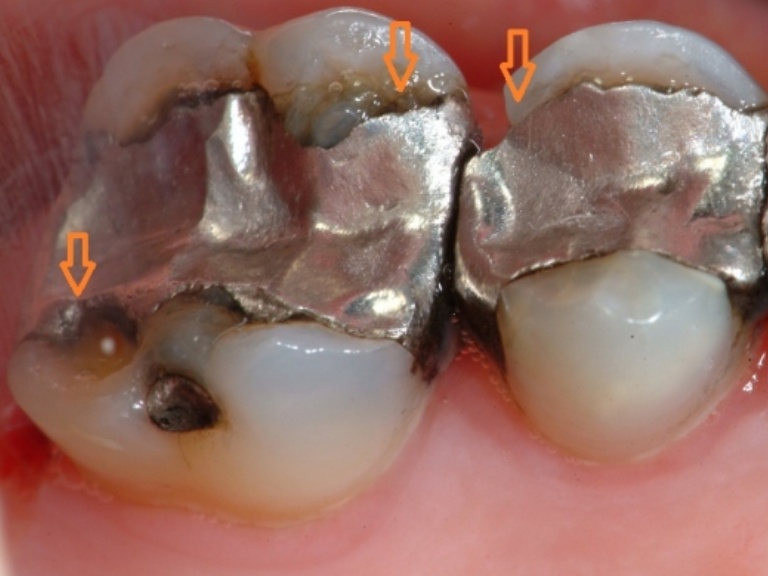 In the picture below, you can see the "creep" or pulling of the silver filling material away from the tooth margins. Defects and fractures can be resolved with tooth colored, composite fillings or "bonding" to improve esthetics and restore function.