Healthy smiles start here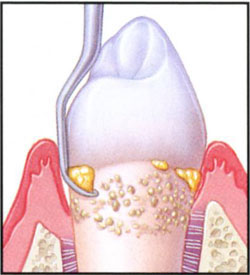 Our hygienist performs routine cleanings, as well as scaling and root planing procedures with attention to the special needs of porcelain veneers and other cosmetic dental materials. They also have expertise in the latest periodontal and soft tissue management, home care education, and preventive tooth and gum care.
We believe a healthy smile is the strongest foundation for a beautiful smile. Therefore, your periodontal care is of utmost priority. We customize cleanings to properly care for your specific periodontal (gums & bone) needs. Whether a six-month or more frequent cleaning or full periodontal therapy, our hygienist will always strive to great treatment while maintaining your absolute comfort.
Gingivitis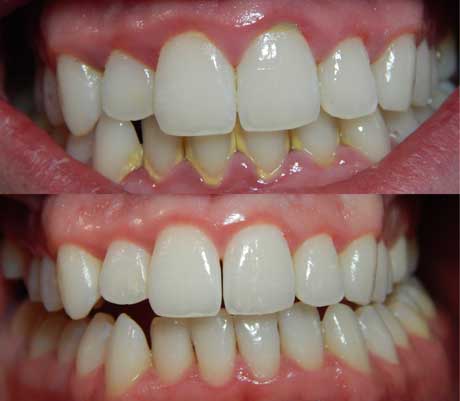 The longer plaque and tartar are on teeth, the more harmful they become. The bacteria cause inflammation of the gums that is called "gingivitis." In gingivitis, the gums become red, swollen and can bleed easily. Gingivitis is a mild form of gum disease that can usually be reversed with daily brushing and flossing, and regular cleaning by a dentist or dental hygienist. This form of gum disease does not include any loss of bone and tissue that hold teeth in place.
Periodontitis
When gingivitis is not treated, it can advance to "periodontitis" (which means "inflammation around the tooth"). In periodontitis, gums pull away from the teeth and form spaces (called "pockets") that become infected. The body's immune system fights the bacteria as the plaque spreads and grows below the gum line. Bacterial toxins and the body's natural response to infection start to break down the bone and connective tissue that hold teeth in place. If not treated, the bones, gums, and tissue that support the teeth are destroyed. The teeth may eventually become loose and have to be removed.