Advantages of a dental crown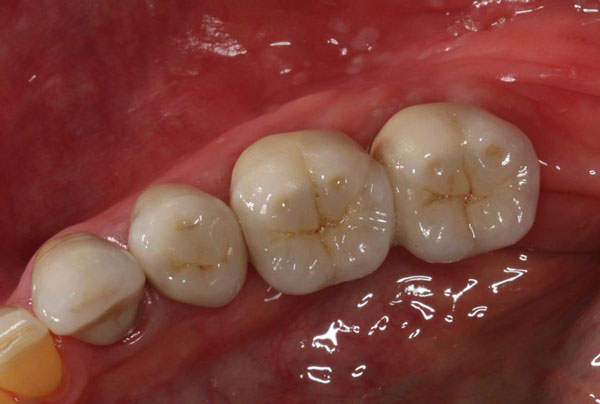 For teeth that may be severely damaged, one may want to consider the option of dental crowns. Dental crowns are an effective treatment and are recommended when a tooth is severely decayed and can no longer hold a filling. Furthermore, they are also recommended when a tooth is cracked or broken and may be in danger of cracking to the root; a crown completely covers the tooth. Crowns look and function like natural teeth. When a tooth becomes severely damaged by decay, or when the size of an old "filling" goes beyond a certain area of the tooth, a crown (commonly referred to as a cap) is needed. A crown not only protects the remaining tooth structure, but can improve the overall appearance of the tooth. Porcelain crowns reflect light with a natural healthy glow. The type of crown used during this type of procedure will be based on the recommendation of the dentist.
I have a few missing teeth, what can I do?
We may recommend a bridge be utilized to replace one or more teeth. These restorations are cemented onto the teeth and are referred to as "fixed" dentistry as opposed to a restoration of missing teeth with a removable appliance or partial denture.
At Progressive Dental Group, we realize that your goals and needs are unique. That's why we take pride in making careful evaluations and specific and personalized recommendations for you.
Stages of a crown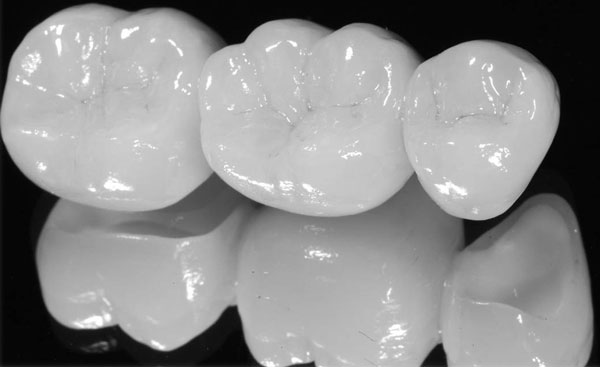 After ensuring your comfort with numbing medicine there are 5 steps over the course of 2 appointments to complete a crown:
Remove any cavities, old fillings and cracks from the tooth
Based on the amount of tooth structure you have remaining, you may need to build the tooth up to recreate normal tooth shape and anatomy
Gently place a cord around the tooth to make an impression of the tooth.
Make a temporary crown before you leave the office allowing you to smile, speak and function normally
Return in 3 weeks for cementation of the final crown
Allow our doctors to make beautiful porcelain teeth restorations that offer the look and texture of natural tooth enamel, so you can smile with confidence.